About Us
Northwest General Contractors, Inc. was founded, and incorporated, on February 2, 2002. We are a full-service contracting and subcontracting DBE and MBE certified firm with a focus in heavy civil, underground utility, earthwork, and storm water management for the public and private sector.
Northwest is staffed with experienced "hands on" construction, engineering, and environmental professionals. We strive to offer the highest standards in the construction industry through exceptional work and competitive pricing. We pride ourselves in having personalized customer service, proactive problem solving, as well as aggressive project implementations and risk management.
Our equipment inventory includes over thirty (30) pieces of heavy machinery such as dozers, excavators, loaders, and dump trucks.
-Omar Ali, President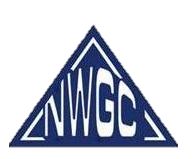 Certifications
DBE Certification – Metra
IDOT Certification
MBE Certification – City of Chicago
Drainlayer License – City of Chicago
General Contractor License – City of Chicago
Public Right of Way – City of Chicago
Awards
2016 Metra Prime Contractor of the Year
2015 Metra DBE Contractor of the Year
2007 Veolia Water Safety